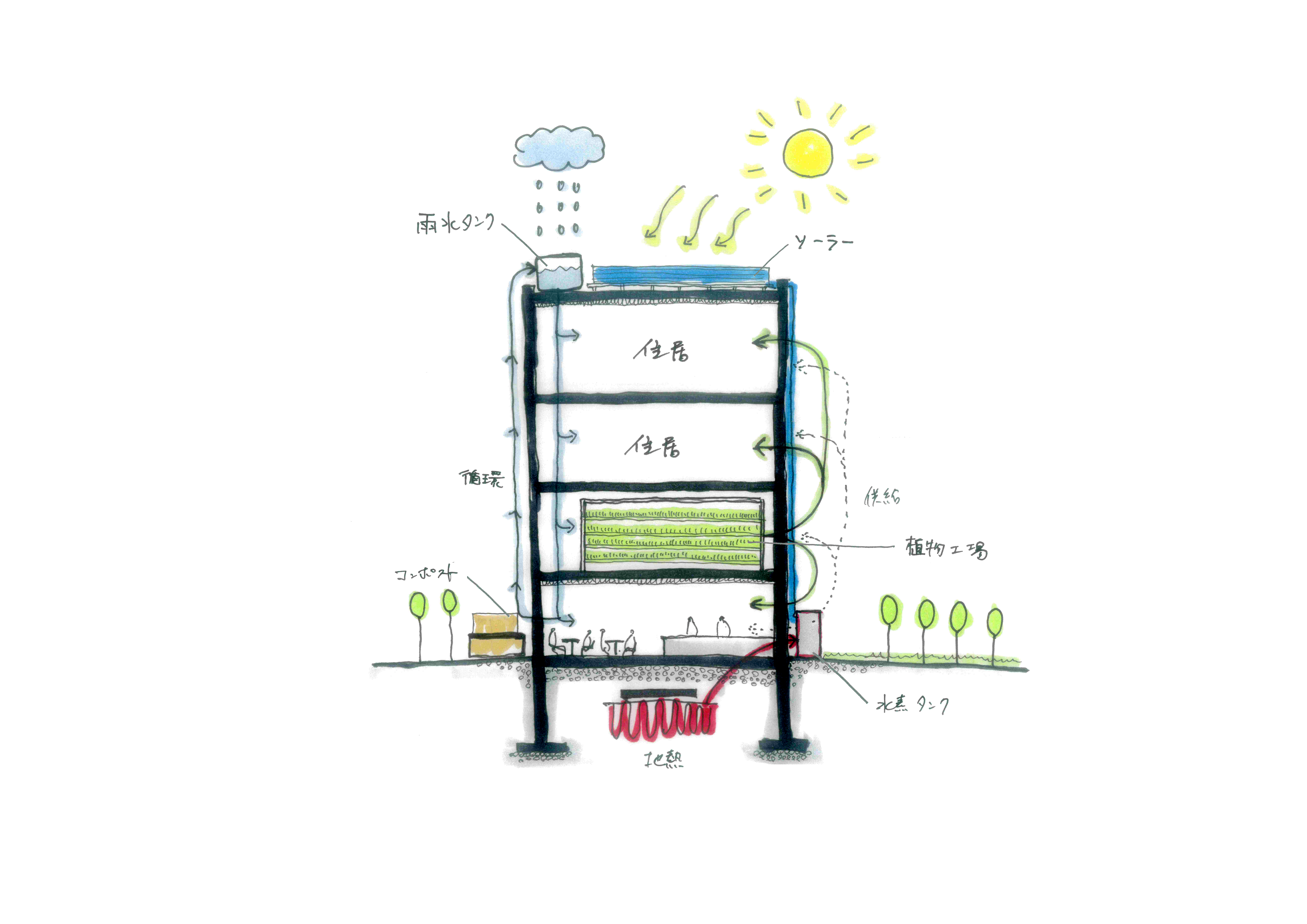 Vacant House Problem
Do you know the number of vacant houses in Japan has been increasing?
According to Japan's Ministry of Land, Infrastructure, Transport and Tourism, the number of vacant houses in Japan has been increasing by 1.8 times in the past 20 years (448 to 820). "Vacant Houses" are categorized into 4 types. 1. Vacant houses for renting, 2. for selling, 3. for a second house, and 4. others. "4. Others" refers to vacant houses of which the owners are not there for a long time for any reasons or vacant houses that are not used because of the death of owner, or empty houses that are going to be demolished soon. Category 4 occupies 40% of all the vacant houses, and its number has doubled in the past 20 years.
Considering Japan's declining birthrate, the numbers would never stop increasing if we don't think of any policies to solve the problem.
This issue has brought us something to think about as a design company. We have thought about how we could reuse vacant houses effectively instead of turning them into piles of garbage.
Sustainable System in a Vacant Property
What we have come up with is to create a sustainable system within one abandoned building.
The energies needed for our daily lives can be provided by geothermal power, hydrogen energy generating system, or solar panels. As the sketch above shows, we can put a geothermal generating system under the building, put the hydrogen energy generating system beside the building, or put solar panels on top of the building. As for a part of daily-use water, we can filter and clean rain and used water. Water should be able to circulate and recycled within a building.
How can we use the inside of the building?
Let's make the first floor a space for the community like a cafeteria. We can put a compost box beside the building and turn resources such as food waste into fertilizer for a farm. We have written about composting in a previous article, and you can find it here if you have a minute to check it out!
On the second floor, we could make a farm there using hydroponic vertical farming techniques. This system allows us to grow vegetables and herbs in a temperature controlled environment without insects, pollutants, and the influence of the weather. We can use a limited space effectively with this system. The crops can be distributed to the cafeteria downstairs or people living in the building. How about making living spaces on the flowers above 2nd floor?
There would be difficulties and obstacles to make this idea happen, but we think the future building should contain sustainable environment and systems like this. We should create a sustainable environment that consumes less energy. We, kusukusu Inc., is working on creating an environment by doing what we can one by one.