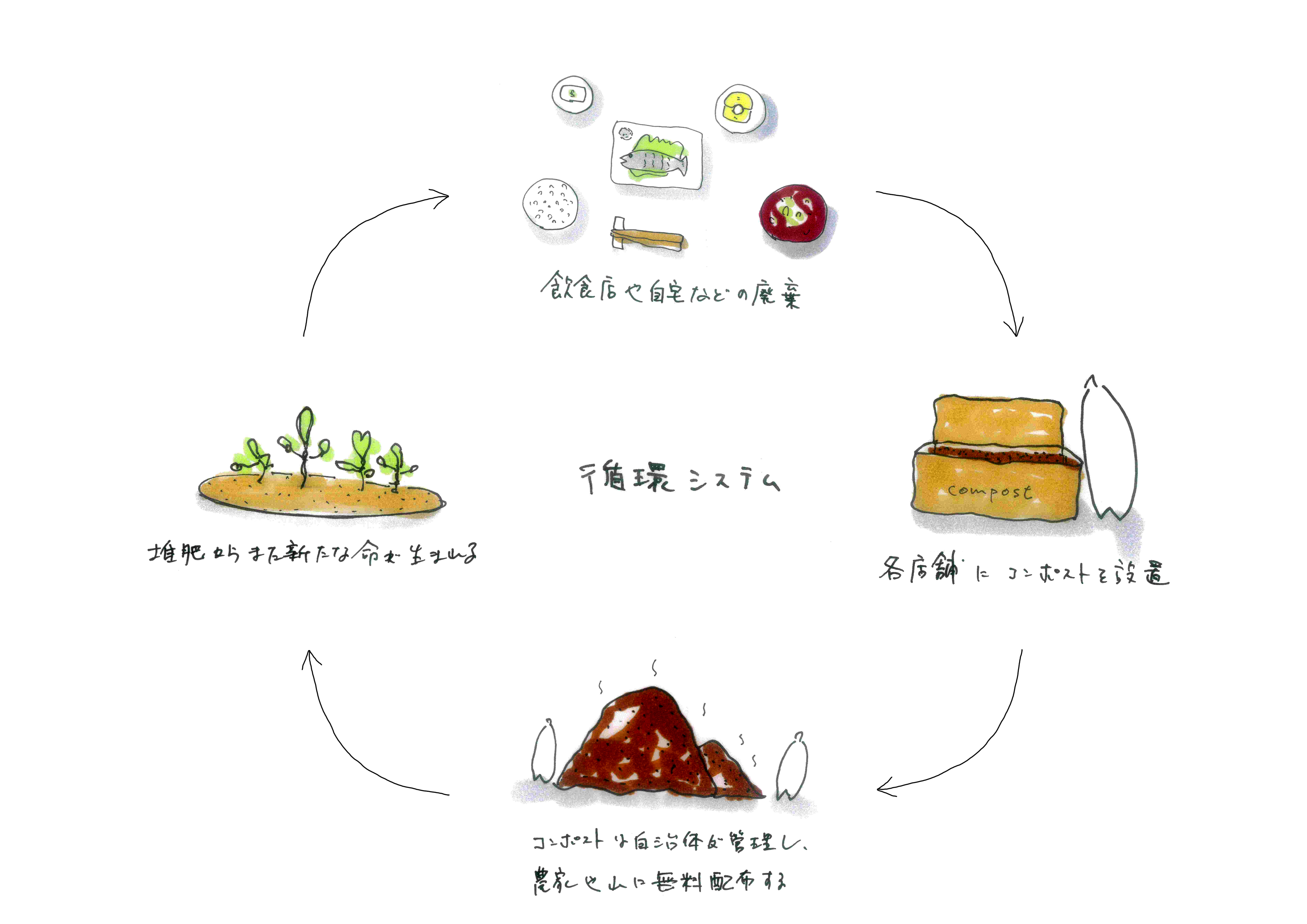 Food Waste at Restaurants
We interact with restaurants' owners daily, so we are familiar with the problems in the food industry. Food Waste is one of the serious problems they have. There has been a news going on lately that more and more people order "Instagrammy" food at a café/restaurant nowadays, and take photos of it, and then, throw it away without finishing. Cancellations without notice at restaurants are another big is another thing that has been causing Food Waste problem these days.
Today, especially Western countries and companies have been trying to solve Food Waste problem. Even in Japan, companies are trying to invent solutions such as food sharing apps. In reality, however, Japan, which is called "the country with a lot of waste", is struggling to solve the problem. Japan also has one of the strictest restrictions about safety and freshness of food in the world, which makes it even harder to solve the problem (1/3 Rule).
Food Waste Should Be Treated as "Resources" instead of "Waste"
When we thought about what we, kusukusu Inc., could do as a design company, we thought of treating wasted food not as trash but as a resource. Of course, we shouldn't waste any food, but by using the inevitable waste as resources, we could create a sustainable system.
"Composting Box" will have a big role here. We suggest to put a composting box beside each café or restaurant, and compost the food waste at the shop. The compost can be used to grow herbs and vegetables to be served at the café or restaurant.
A café & bar "fururi" at Yutenji, Tokyo is one of our clients that shows the best example of this system. They put a composting box (shown in the photo below) outside their shop, and compost the food waste in the box, and use the compost to grow herbs and vegetables such as basil, mint, peppers, or cilantro on their own. The vegetables grown there are freshest and full of love! The owner of fururi, Eiko Ohta says, "sometime we fail, but because I have a clear vision about why we need and want to do this, so we can enjoy our little sustainable system at our own pace. Even though one small shop can do only small things, it will eventually lead our lives to the most basic and natural state".
The Power of Composting Box
Some people might not be familiar with compost in the first place. Compost refers to the two things; a processing method of food garbage, sewage, and agricultural waste by microorganism. The other meaning is fertilizer that is made by composting. Compost is not just rotten organic substances, but it is fertilizer with a complex ecosystem of thousands of microorganisms. This Richness and complexity of compost are actually never made naturally in the nature, but human hands can make the natural eco-system even richer by using compost system. The food waste goes back to the field as compost to grow foods, and the foods will be composted to create another life again. This is a circulation of the nature. This is a sustainable eco-system.
When our individual awareness and willingness to make a change and social/ community system work together, that will be the power to solve the problems for the better world. We, kusukusu Inc., are willing to make a change one step at a time in order to create a sustainable world together with the world.
SDGs : 7. AFFORDABLE AND CLEAN ENERGY / 9. INDUSTRY, INNOVATION AND INFRASTRUCTURE / 15. LIFE ON LAND